TTE450+ Upgrade
Performance
Turbocharger 2.0 AMG
AMG A45 / CLA / GLA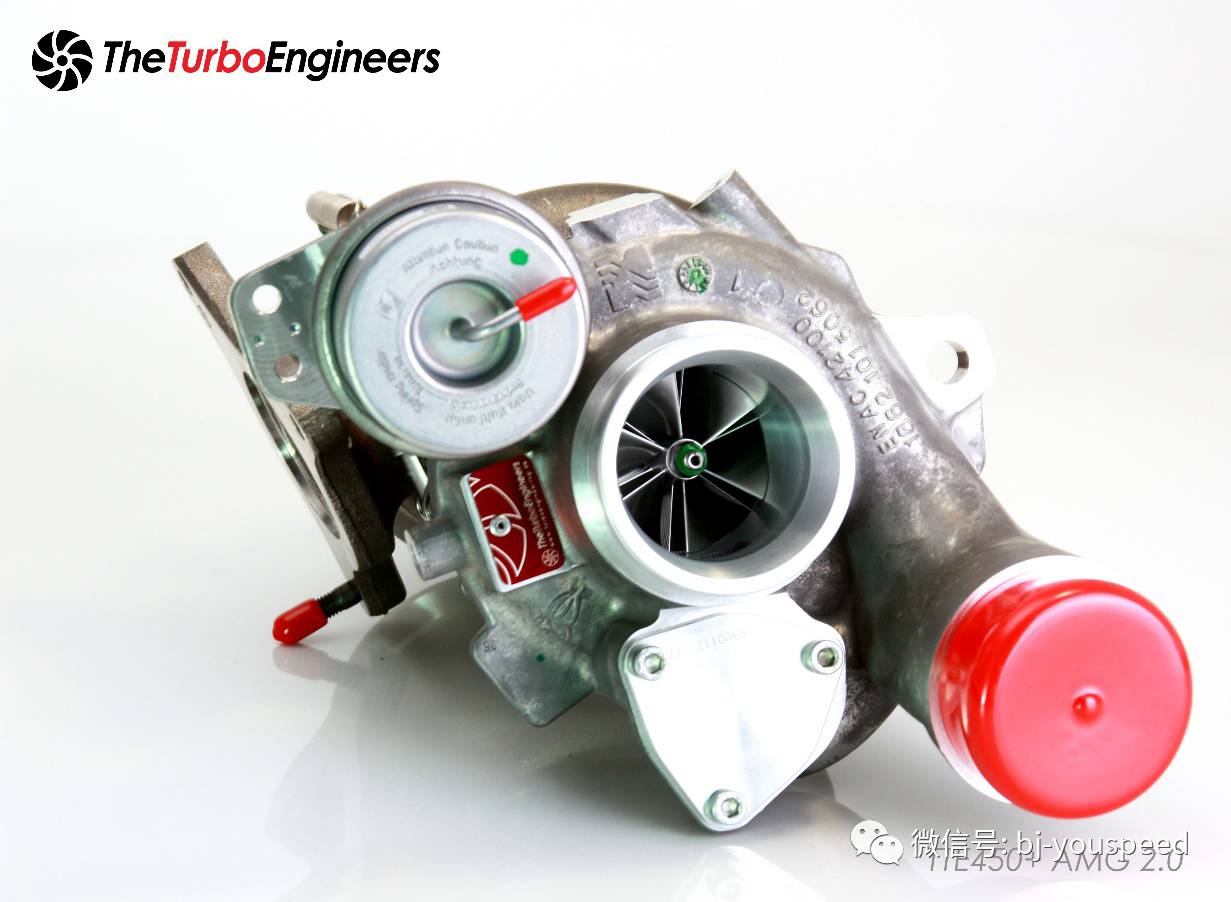 TTE450+ is our hybrid performance upgrade
turbocharger step for the 2.0 AMG pla@orm.
Power upgrade with durability for higher
boost.
Engineered & Enhanced
To construct a TTE450+ turbocharger we
change the original compressor and fit larger
and more efficient billet compressor wheel
with extended Fp technology and mill the
compressor cover to opFmum gap to match
the new compressor. TTE450+ also gets it's
turbine blades clipped. The clipping of the
turbine is a special TTE grinding process to
the turbine blade Fps. Curved to alleviate
stress from process. Clipping reduces blade
area thus increasing gas flow and so reducing
back pressure and lowering exhaust gas
temperatures, allowing safer higher boost
level. This process also gives a secondary
advantage of removing some material,
lightening the turbine thus reducing
rotaFonal mass improving moment of inerFa.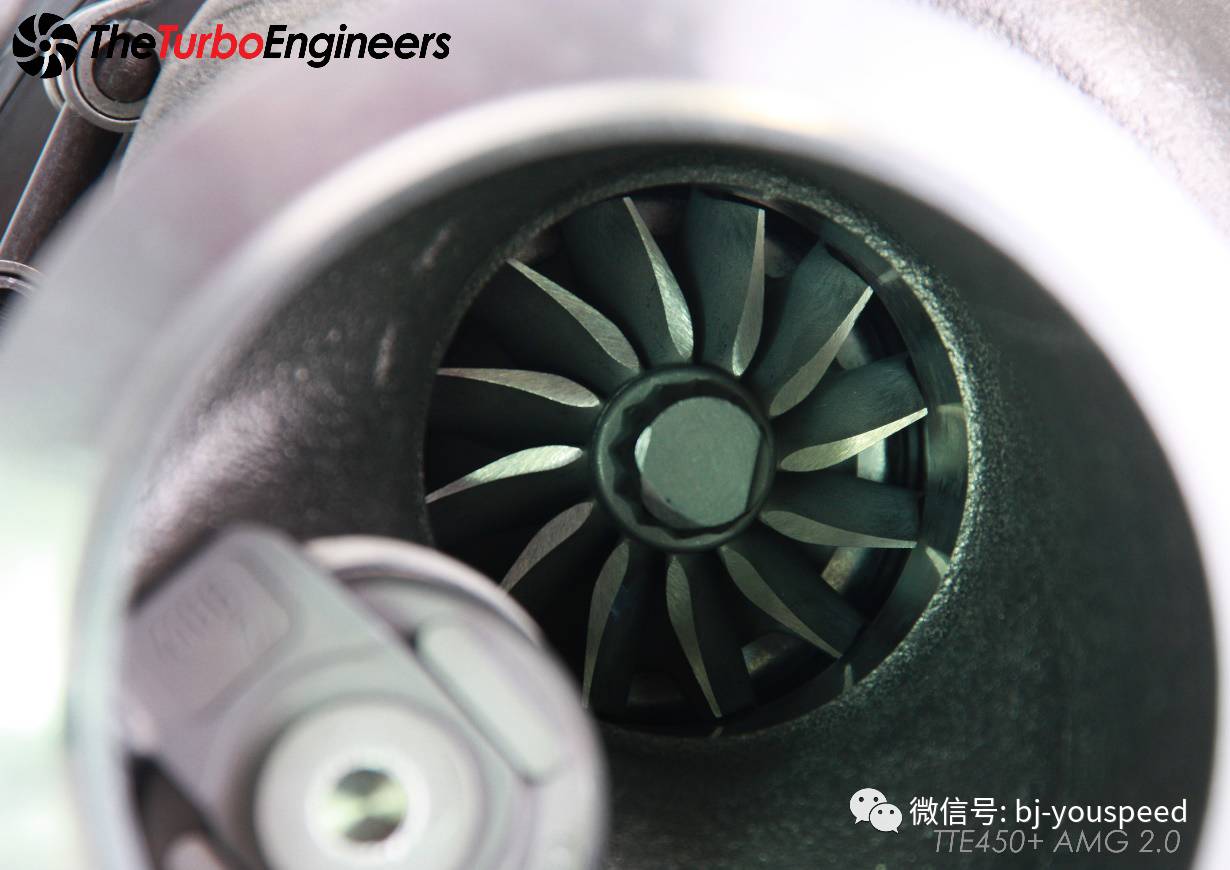 Equilibrium
Precisely balancing our turbochargers is a key criFcal factor
to become a TTE upgrade unit as longevity and performance
are paramount. Good balance improves acousFcs also.
Subsequent great care is taken with all TTE turbochargers to
achieving our balance standards. Firstly parts are balanced
at slow speeds up to 2800RPM in mulFple planes using our
single parts machine, then components are assembled and
then the CHRA are dynamically balanced, but this Fme
depending on applicaFon at up to 250,000 RPM in mulFple
planes using our in house VSR machine to acquire the
ulFmate equilibrium, to a standard far higher than OEM.
Each turbocharger is supplied with serial numbered balance
test result document.
Key Points :
- TTE Latest Billet Compressor Geometry
- Genuine BorgWarner Clipped Turbines
- Genuine BorgWarner CNC Modified Housings
- TTE Motorsport Bearing System
- OpFmized Clearances
- Single parts finely balanced
- Core high-speed VSR balanced
- Supplied with test result document
- Plug & Play InstallaFon
- 460+PS Proven
Designed, Machined & Built by TTE in Germany